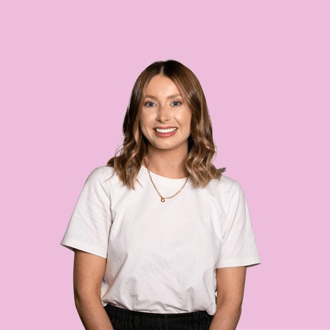 Rosie Urry
Culture Manager – Employee Experience
Hey I'm Rosie, Culture Manager at Thrive Tribe! 👋🏼

At Thrive Tribe we're passionate about our culture! It's our shared vision, our values and how we live them, it's the tech we use, the environments we work in, the support we offer but most importantly it's our amazing people!

We're always aspiring to create a fun team spirit which reduces stress and raises morale through open communication and learning opportunities, where our tribe can be themselves and feel trusted to make decisions.

My role within our Employee Experience team centres around rolling out our People Strategy across all areas of the employee lifecycle. I lead on projects such as;

✅ Recruitment, onboarding and offboarding
🎉 Ensuring our compensation and benefits are the best they can be
🖤 Implementing our D&I strategy, valuing diversity and creating inclusive work environments
⭐️ Enhancing moments that matter (both at work and home!)


As we grow my role is to continue to ensure that our culture is embedded in each of our services, but most importantly that our people get a chance to shape it.